Pre Holiday Season Decor Project
Fall is a great time to spruce up a foyer or living room in time for the holidays. Summer just about gone and before you know it Thanksgiving is knocking on the door. Frequent readers know I am a huge fan (and now proud supplier) of Farrow and Ball paint (http://us.farrow-ball.com/) so I am thrilled to give you all a preview in to the new 2018 fall color collection available at my studio in The Shoppes At Lafayette - www.nicolajaneinteriors.com. And lucky for you all we are experts in all things color, can offer colour consultations and carry samples and stock of all the entire Farrow and Ball paint range.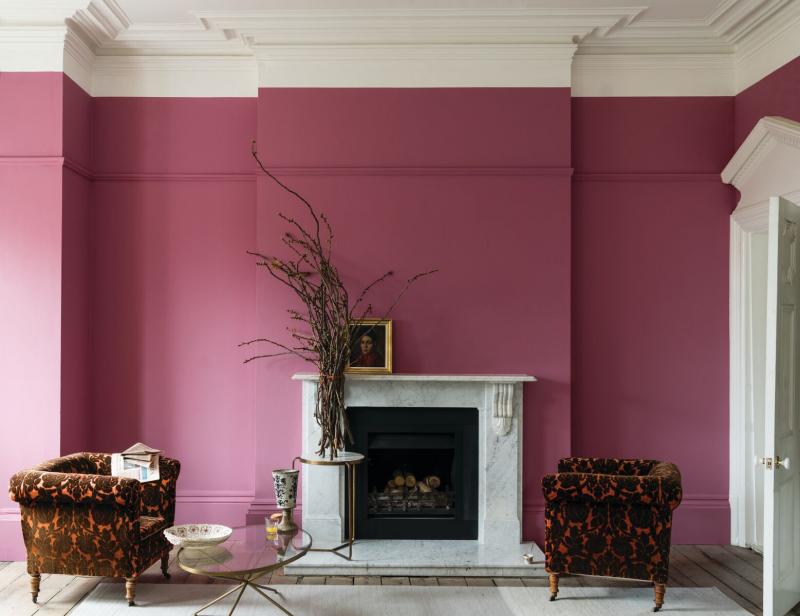 The process of colour creation, selection and naming of hue's takes a lot of time by highly skilled specialists. It is not 'happen chance' but a considered and well researched approach based on their knowledge of paint and their knowledge of what is happening right now in the market. Each new colour tells a story – for example the new De Nimes color, a twist on a favorite blue/grey pallet is "inspired by the colour of workwear first woven in the southern French city of Nimes, denim was once the uniform of the textile factory worker but is now beloved across the globe". (Between you and me I think this is going to the be a next project for a home study – thrown in with some extravagant panel molding and to give it that cigar/gentleman's' club feel – think London off Saville Row frequented by bankers and city types and you get the idea). I just finished a project using Calamine No230 which my client loves but I can't wait to use the new Farrow and Ball 'sulking room pink' No 295 in a project just to squeeze that amazing name in to a conversation.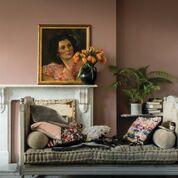 Come along to the Studio in Sussex County a short drive from Sparta and Newton in the Township of Lafayette and see all of the new and original paint colors. While you are in the studio we can talk you through fabrics, furniture and wallpaper to compliment your design.
Nicola Jane Interior Designer – Color Spotlight on 'Jitney'
Why Jitney? Well that's simple – because it is a twist on a an original paint colour I have used in my own home – Elephants Breath. And if that wasn't enough – the name was inspired by "Lazy Days by the Sea" and the and therefore shares its name with the bus that whisks New Yorkers to the Hamptons. Given I am a transplant in the North East and original relocated to New York before we moved to Northern New Jersey it was only right that this got my first colour spot light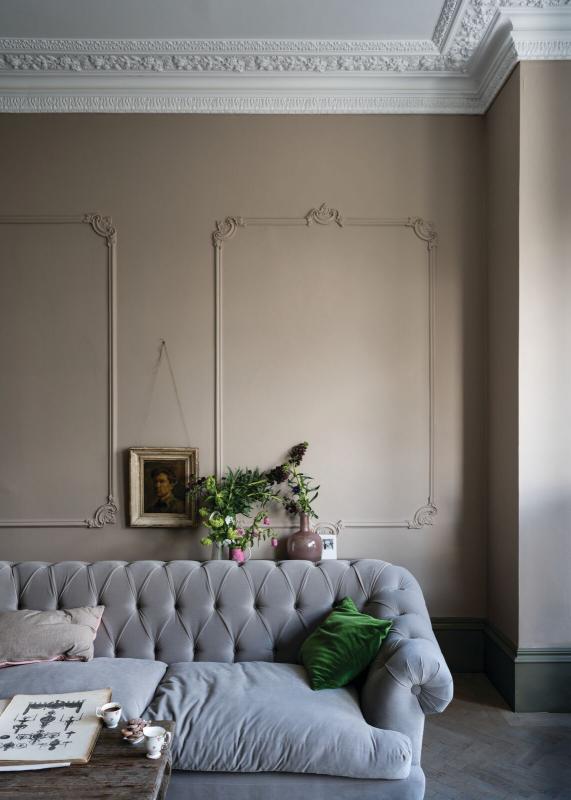 Other New Paint Colours to explore at Nicola Jane Interiors:
School House White
Treron
Jitney
Sulking Room Pink
Rangwali
Paean Black
Bancha
Preference Red
De Nimes