Nominted Entrapreneur Of The Year 2019
Sussex County Chamber Of Commerce
Here is a little background of where it all started. I had a well-established Design and furniture restoration business in the UK but in 2012 my husband got an opportunity to move with his work to New York. My husband and I used to travel a lot when we were younger both having lived in Spain, the Canary Islands and The Balearic Islands. My husband even did a spell in the middle east when he first started his career. But since having a child and settling in to family life our travel opportunities didn't come as often. So when my husband got an offer to move the entire family over seas for 2 years we both jumped at it. But with all of the good, I personally had to put my career on hold but given it was only for 2 years we thought this was a chance too good to miss. After the first 6 months we all felt that long term living in the USA would be great for the family and my husbands company started the green card process for us all. It took a total of 5 years and in that time we had another child here in the United States. We bought our dream home in our dream location – Sparta NJ. I was a full time mum which kept me busy as the Visa and Green Card process meant I wasn't allowed to work until it was processed – 5 years!!!! I missed interior design but kept myself busy designing my own family home, restoring pieces of furniture or helping friends. By the time the green card came through in November 2017 our second child was a little older and I jumped back into Design. I worked part time from home, set up a web site and enjoyed looking after my second child and a building the business very slowly. As I started getting more clients and without the support of a family network to care for our son on short notice I knew I had to commit to my career. Our son was old enough to start Pre-K and I was ready to take a leap….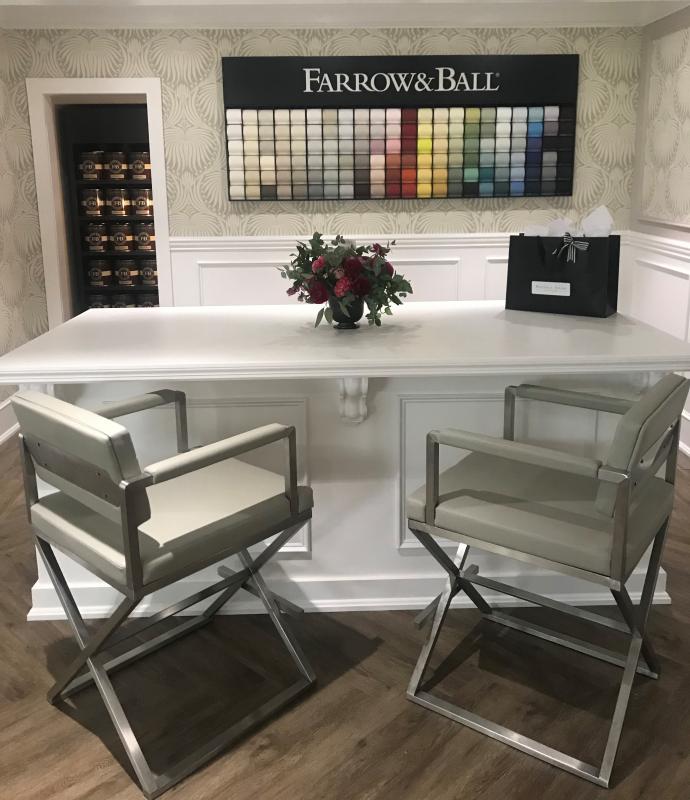 With the support of my family I started my new Studio. We worked tirelessly over the summer of 2018 and opened in the September of that year. That was just 6 months ago…. And so I was humbled and surprised when I was nominated by the Sussex Chamber of Commerce (#Sussex County) for Entrepreneur Of The Year. I attended the event at the amazing Perona Farms Thursday evening (03/28/19), was served a lovely meal and was surrounded by the most amazing group of individuals, business owners and community members all celebrating our wonderful county or being celebrated for the services they give back. I didn't win the award but in my mind, having been operational for only 6 months, I had already won, and I felt a great sense of accomplishment. The winner of our Category – Entrepreneur of the Year, was the amazing John Kweselait supported by his daughter Karen Armstrong both of Custom Wood Furniture (CWFInc). They had an amazing 30 year growth story and after the show I got the opportunity to speak to John and his wife about his creations including his awesome hobbit door he is building for his own home and what we both termed as creative chaos theory in the minds of people like us with a load of ideas and a need for clients to allow us to explore them…. It was a great evening with an opportunity to network with other creatives like John.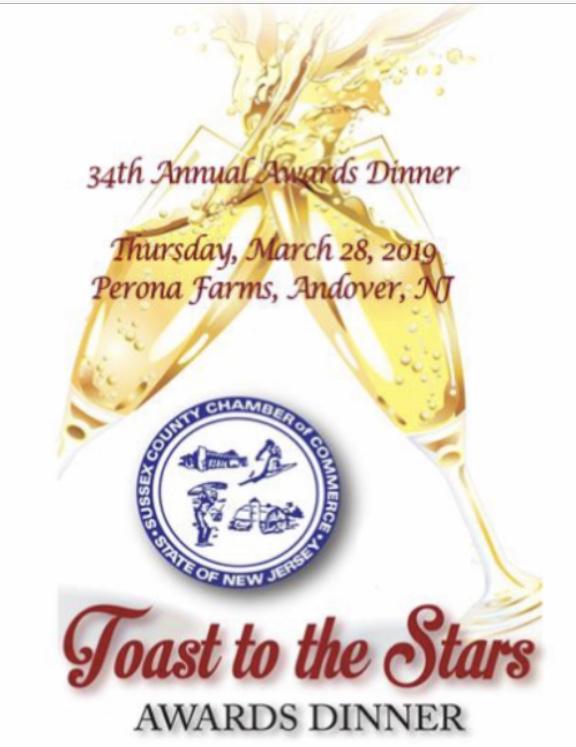 My studio is located on the newly renovated Shoppes At Lafayette who won the Chambers Chairman's Award for the amazing renovation they have done to the development. We have the cold weather months behind us, a new coffee shop and a fashion boutique opening on the Shoppes and I see a great spring and summer season ahead.
Thank you to the Chambers nomination committee for even considering me so early in to my new chapter. I had a fab evening and look forward to collaboration with all of the great Sussex country businesses in the future.