Guide To Christmas Shopping
@ The Shoppes at Lafayette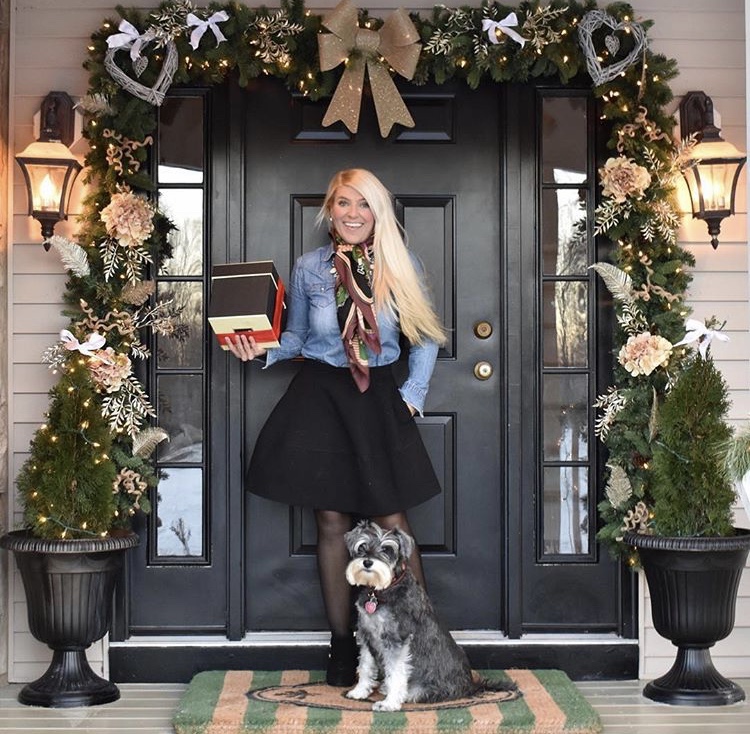 The Hoildays is a magical time of year - a time for giving, a time to treat those special friends and family members to a gift that has been given thought and consideration...
As Soon as November rolls around, I start planning my home decorations and have already had several festive coffees from Starbucks. As well as decorating the home, I really enjoy buying gifts and spending hours wrapping. But I know how many people get Christmas gift anxiety, so I put together this little guide to help you nervous shoppers out.
And in addition to my guide to a stress free shopping experience you will be supporting your local business with American Express Small Business Saturday on Saturday 24th November (Thanksgiving weekend). Shop Small is a movement to celebrate small business and communities across the country. The Shoppes at Lafayette are helping keep our community vibrant and will be bringing you a new type of Christmas experience, local, in your backyard, without the hassle of a big mall - fantastic!
Also on small business Saturday and to mark the start of the Christmas season we are hosting an evening of mulled wine and homemade mince pies. I can also share some top tips on your own table scape from 4-7. Which will be a great warm up to the Sparta German Market the following weekend.
For those of you that don't know about the Shoppes at Lafayette or you haven't seen it since its huge renovation, let me update you. This idyllic little village is perfect for a Winter Wonderland transformation and this year the developer is adding a touch of the 'North Pole' by adding Christmas Lights throughout the village, which is already blessed with a great Christmas Tree in the village center. Santa will arrive November 30th at 6.45pm followed by the Tree Lighting at 7pm.
If the following shoppers guide doesn't relieve the stress then you can swing by our Studio for a quick mulled wine! That should take the edge off any anxiety or the chill!

Now here is my Guide To Shopping @The Shoppes Of Lafayette
Nicola Jane Interiors
We are stocking some unique Christmas decor items & I personally adore a good table setting at Christmas. We have some lovely items to transform your dining table, all matching of course. These are imported from the UK and will be a real conversational piece over Christmas dinner .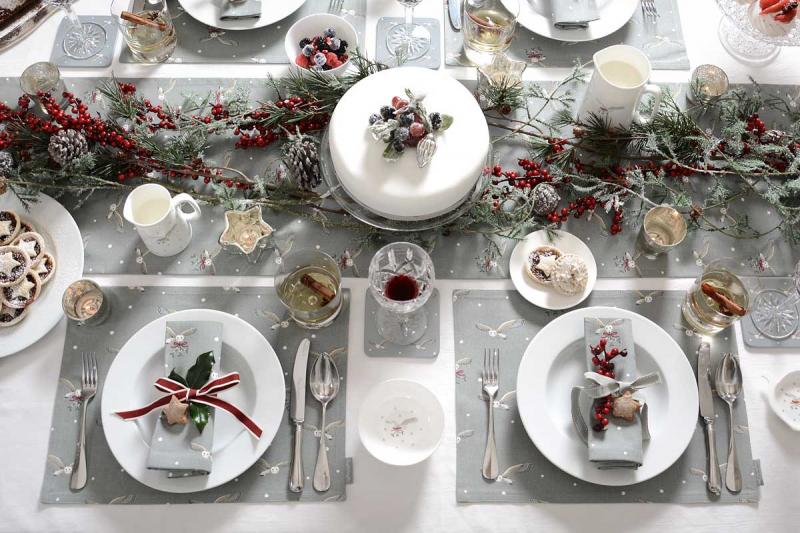 We get so many requests for gift cards for the Holidays. If your looking to have some updates to your home in the New Year and struggling to tie everything together, then why not treat your loved ones to a gift card from Nicola Jane Interiors that can be used towards a color or interior design consultation.
Pen & Ink
For that special man in your life - could be a husband, brother or partner you have to check out the Tobacco and Vanilla scented candle - it certainly would make a perfect gift. Need something to light it with? Pick up a box of Union Jack matches as a little stocking filler. I'm obsessed with Pen & Inks stationary and they really do have the most fabulous gift items. I picked up a floral notebook for my sister which I know shes going to love.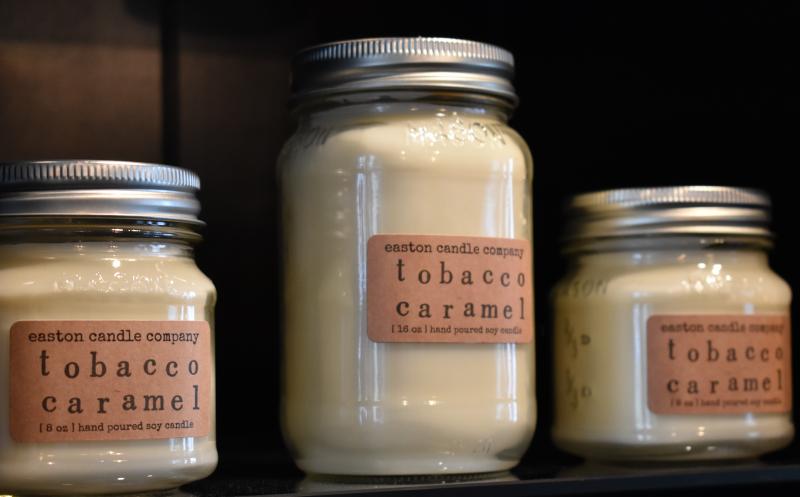 Diva Dog Pet Boutique & Bakery
This is the place to spoil you furry family members and what a Christmas closet they would have when shopping here. I recommend Mr and Mrs Santa Claus dog outfits which are sure to raise some smiles when the extended family arrive for the festivities. Now for me, the ultimate showstopper is the adorable Tiffany style dress....perfect for any little pooch!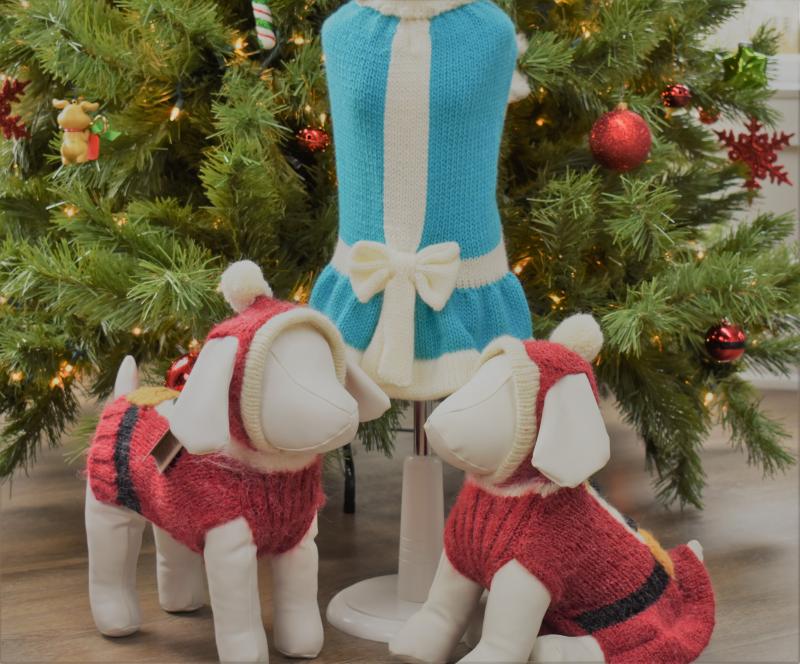 Painted Barn
Packed with the most amazing gifts and I was truly spoiled for choice. The best thing about Painted Barn is that you can personalize your gifts yourself right there in the store. You can combine Christmas shopping with a painting activity with the children - a perfect way to get the family in the Christmas spirit. They have charming tea towels and mugs which are a great little gift.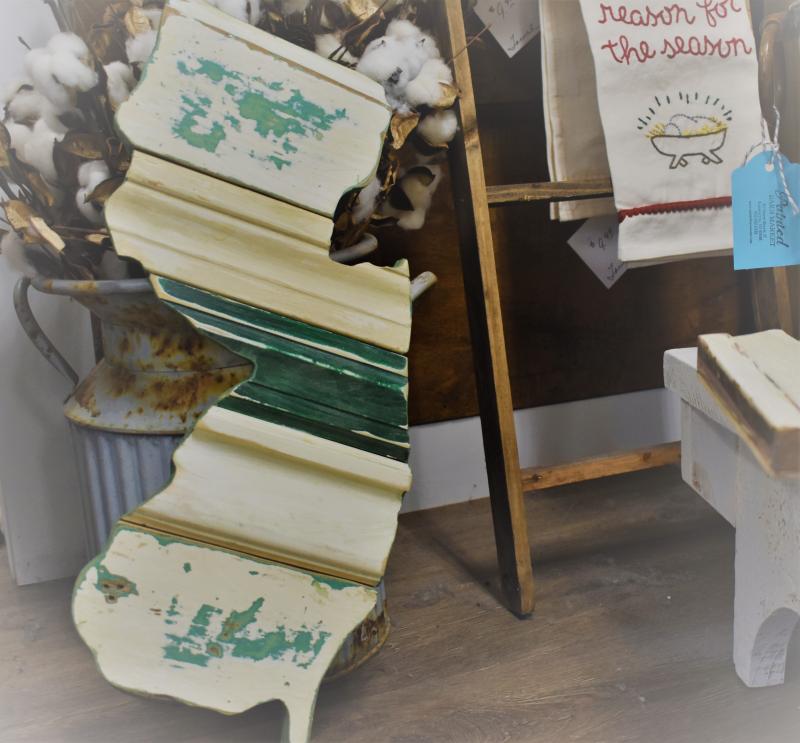 Whisper & Brook
I'm cheating a little with this one because flowers are an every week, every season thing with me and what better way to surprise your loved one, than with a Whisper & Brook floral subscription, it can be weekly, monthly or seasonally. Visiting this Boutique is a real must over the holidays, as they have beautiful Christmas Wreaths, you may remember them from Sparta German Market last year. Also they will be hosting some great wreath and garland workshops over the Holidays.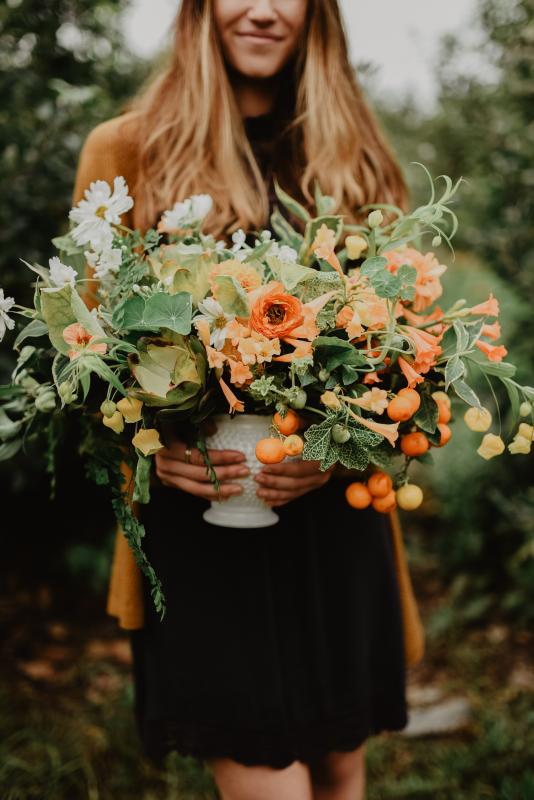 Hollyberry Lane Primitives
You are going to need some unique boxes to put all of your goodies in... And because this blog is about 'less stress' a box takes about 99% stress away and gives you more socializing time! Pick up these amazing Christmas boxes. And what is great about these boxes is that they double up as decorations. Stack them beside your fireplace - they will look amazing!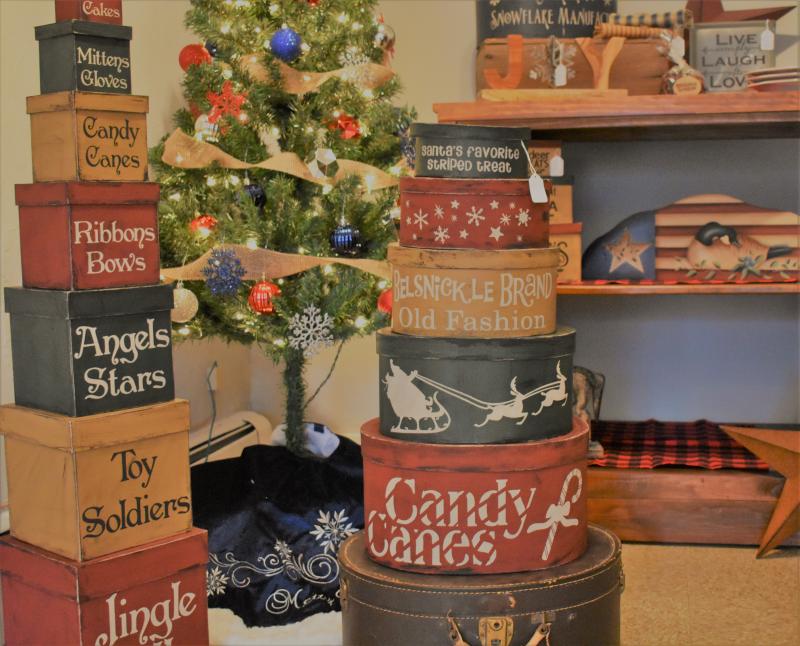 The Village Sweets
We start eating chocolate for breakfast in our house on Christmas morning so I am certain this store is going to be a big hit with the Children - old and young. The smell is amazing and you will be spoiled for chocky choice but I would opt for the Chocolate Christmas trees. And why stop there - have a piping hot chocolate while you wait.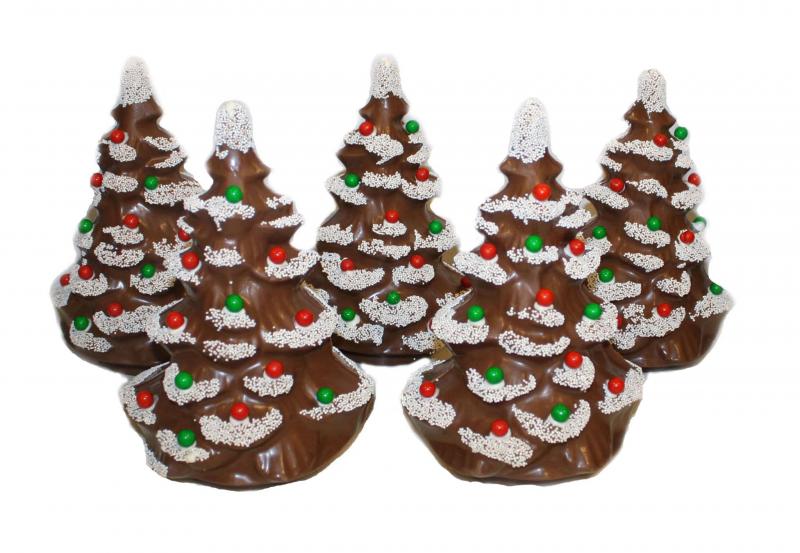 Cathy Rosselli Studios
What would make a perfect gift for the family than that special photo of your child or pet sitting on Santa's lap. Cathy is taking photos in the village hall and also offering private session with the family, which would make a wonderful keepsake to cherish forever.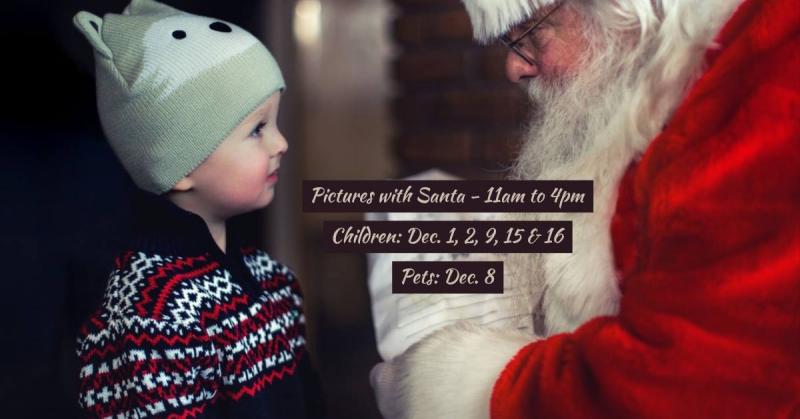 Flowers in the Attic
Snow Globes bring back so many childhood memories and this Store have the most charming collection. I brought a lovely bear globe, which will make a perfect stocking filler for my little one. This store really has so much choice, you will most definitely find a perfect gift.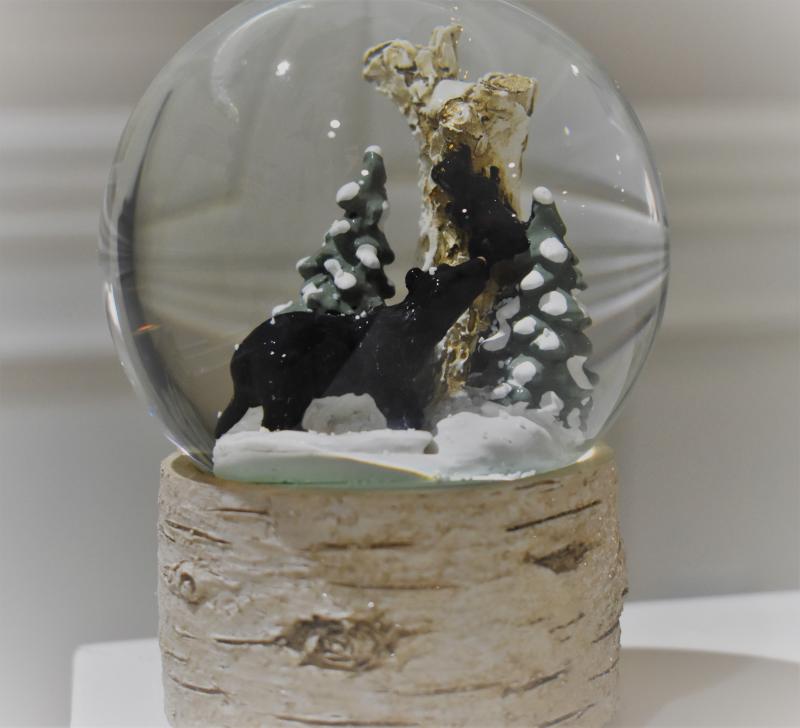 Lynns Décor
You will want to pick up a 'Lifetime' candle, its absolutely stunning to look at and I know my Mum will love it or perhaps some soaps and hand washes for Grandma.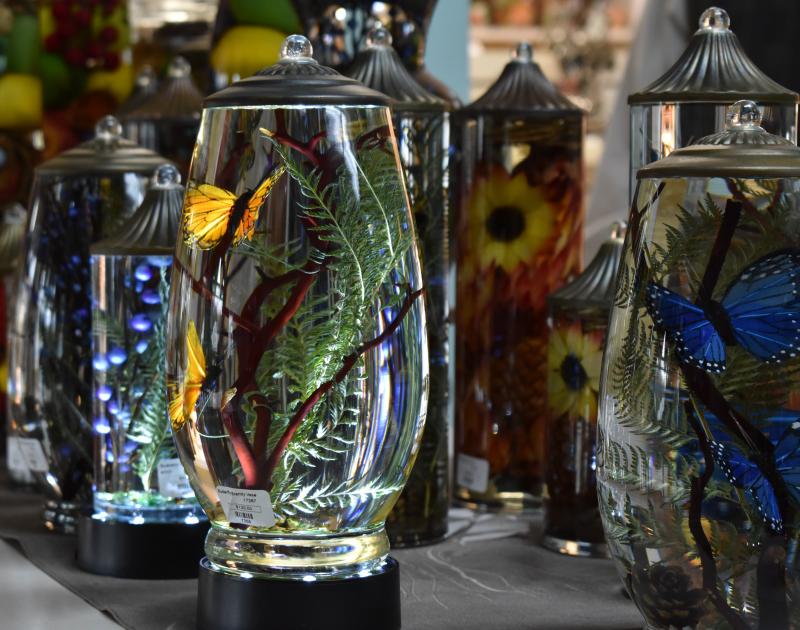 We have so many great stores At The Shoppes
Al Di La Boutique Salon, a fabulous place to visit, plus they do a fantastic blow out. They also have a great collection of Handbags & Purses. Perfect for that special lady or friend in your life.
Charm is just so delightful, the most beautiful home décor items and painted furniture.
Whitewater Flies - Fishing and outdoor apparel
Arley Farms - I am so excited for this indoor farmers market to open, plus they will be selling Christmas Trees. You can not beat the smell of a freshly cut Norwegian Spruce.
So that's the majority of the shopping done. Now for the fun part, a large glass of Baileys, a mince pie or two and wrapping.
Happy Shopping
Nicola Jane xx