Nicola Jane Interiors welcomes Farrow and Ball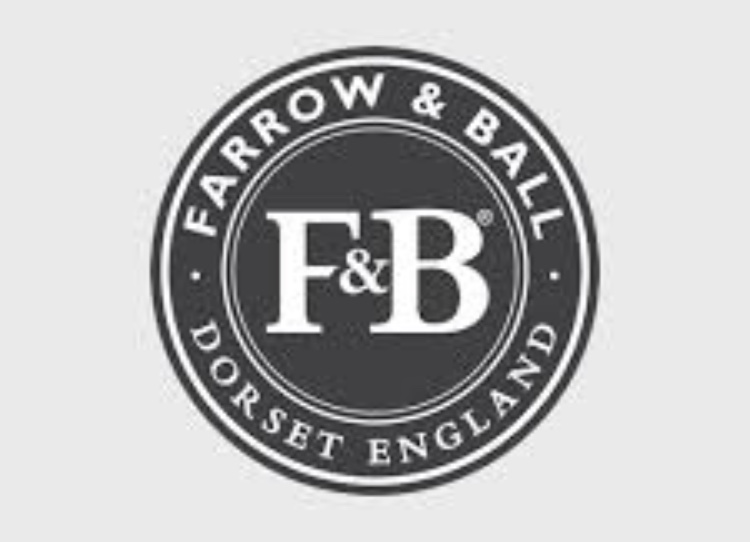 I am excited to announce a new partnership with Farrow and Ball which is a match made in heaven. Before I entered the world of interior design I used to be a professional furniture restorer back in England and have used Farrow and Ball as the cornerstone for most of my work since 2005 so it is with great pride that I can bring a slice of UK quality craftsmanship to the NJ area. For those interested you can read back through my blogs or Instagram posts for just how much experience and how much love I have for this company which hales from Dorset, a south coastal part of the UK which was around a 2hrs drive from Swindon where I lived and started my creative journey into Interior Design.
Farrow and Ball are not new to America having opened up stores in New York around 1999 but without anything more local I have been sending clients to New York or the Paramus store or shopping there myself. When I decided it was the right time to open a Studio I knew that I wanted to partner with Farrow and Ball and bring this great quality product to Northern New Jersey. There is a broad color palette of 132 unmatched paint colors, my favorite being the dramatic shades that conjure up visions of grandeur and sheer opulence.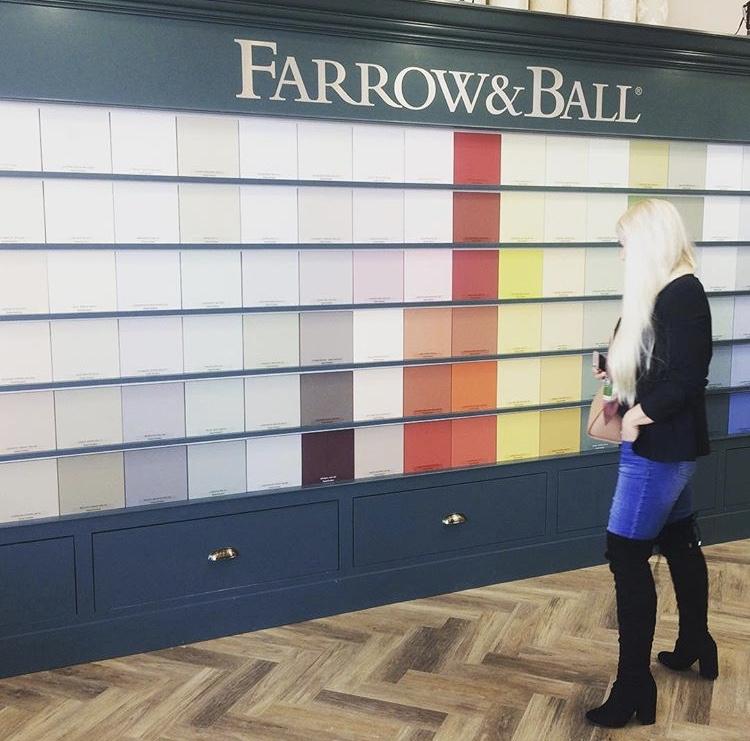 If you read the Farrow and Ball website they talk about their 'deep and richly pigmented colours respond to light throughout the day, bringing walls to life' which of course sounds a little like a sales pitch… But take it from someone who has used this product directly and on customer projects for 13 years – the quality of this product is no joke – it is of the highest quality and has a noticeable difference which is why it is the paint of choice in a number of U.S landmarks including the Peacock Restaurant in NYC and The Museum of Contemporary Arts Chicago to name but a few…
I will be able extending my knowledge of this amazing product through color consultations to clients and industry professionals alike and welcome all local interior designers who may not be as familiar with Farrow and Ball to drop by or contact me.
Their range doesn't stop at quality paint but includes the finest of wallpapers which I will also be stocking and given this was a top tip of 2017 for this year – wallpaper is making a huge come back so I am thrilled to include the Farrow and Ball line in my studio.
The paint for the studio design is on order and I am looking forward to getting this ready for the official open day on 8th September
Nicola xxxx