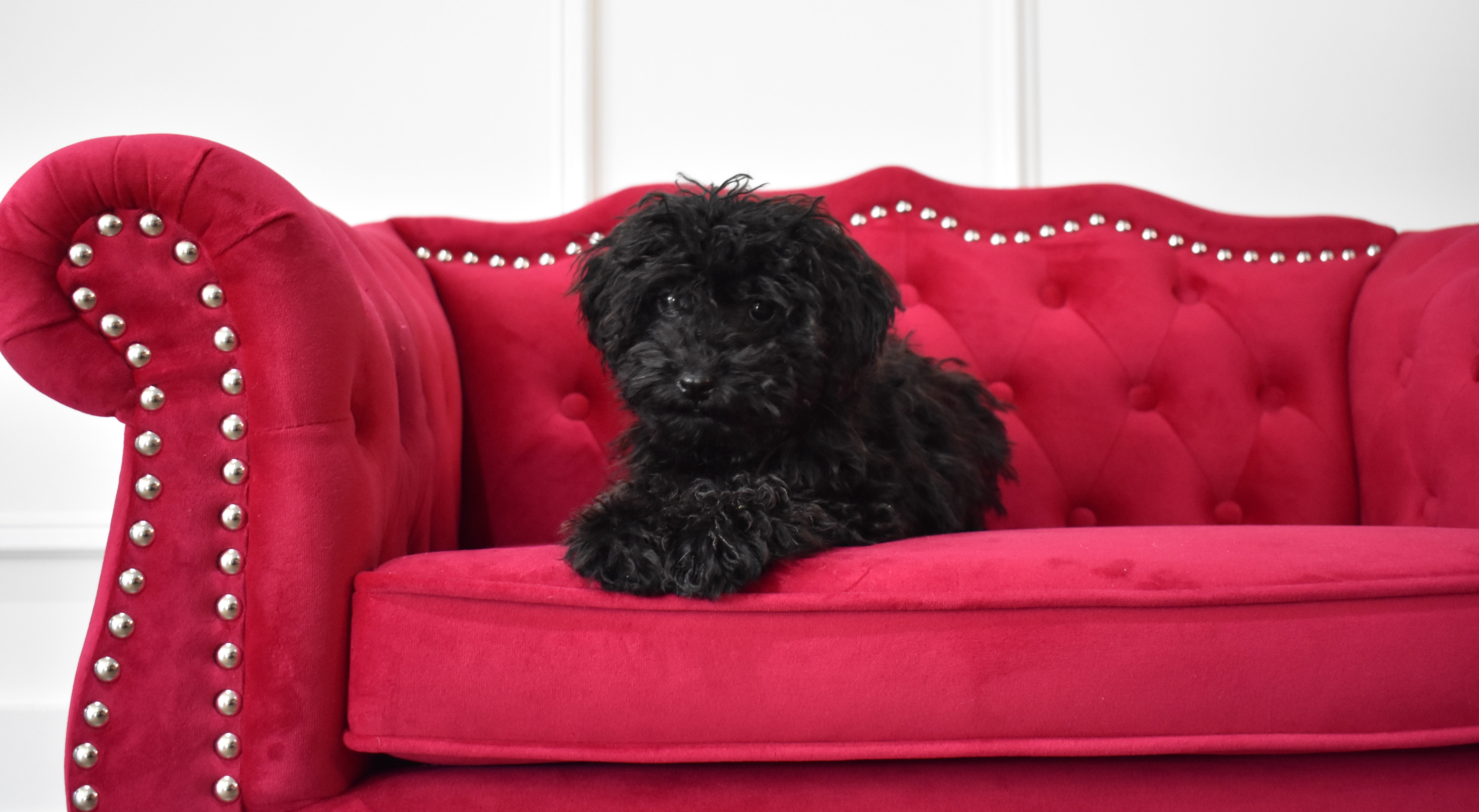 This is the newest addition to our house and now the official mascot of Nicola Jane interiors. This is little Dottie our new toy cockapoo. Dottie is an Old traditional English name meaning gift of god. It seems so fitting given the recent loss of Neville our English schnauzer.
Little Dottie has made our house and home again and The Shoppes at Lafayette is dog friendly, so she spends half the week with me here in the studio which is great. She is an absolute natural at modeling this luxury tufted doggie bed. She is quite at home on this plush bed or sat on my lap as I am drafting client renderings and putting together designs.
Come in and say hello, she's and absolutely softie Oh - and if one new arrival at Nicola Jane Interiors wasn't enough - watch this space for another introduction next weekend. The team is growing!!!!
Merry Christmas Nicola Jane