'Hotel Style' Window Cornice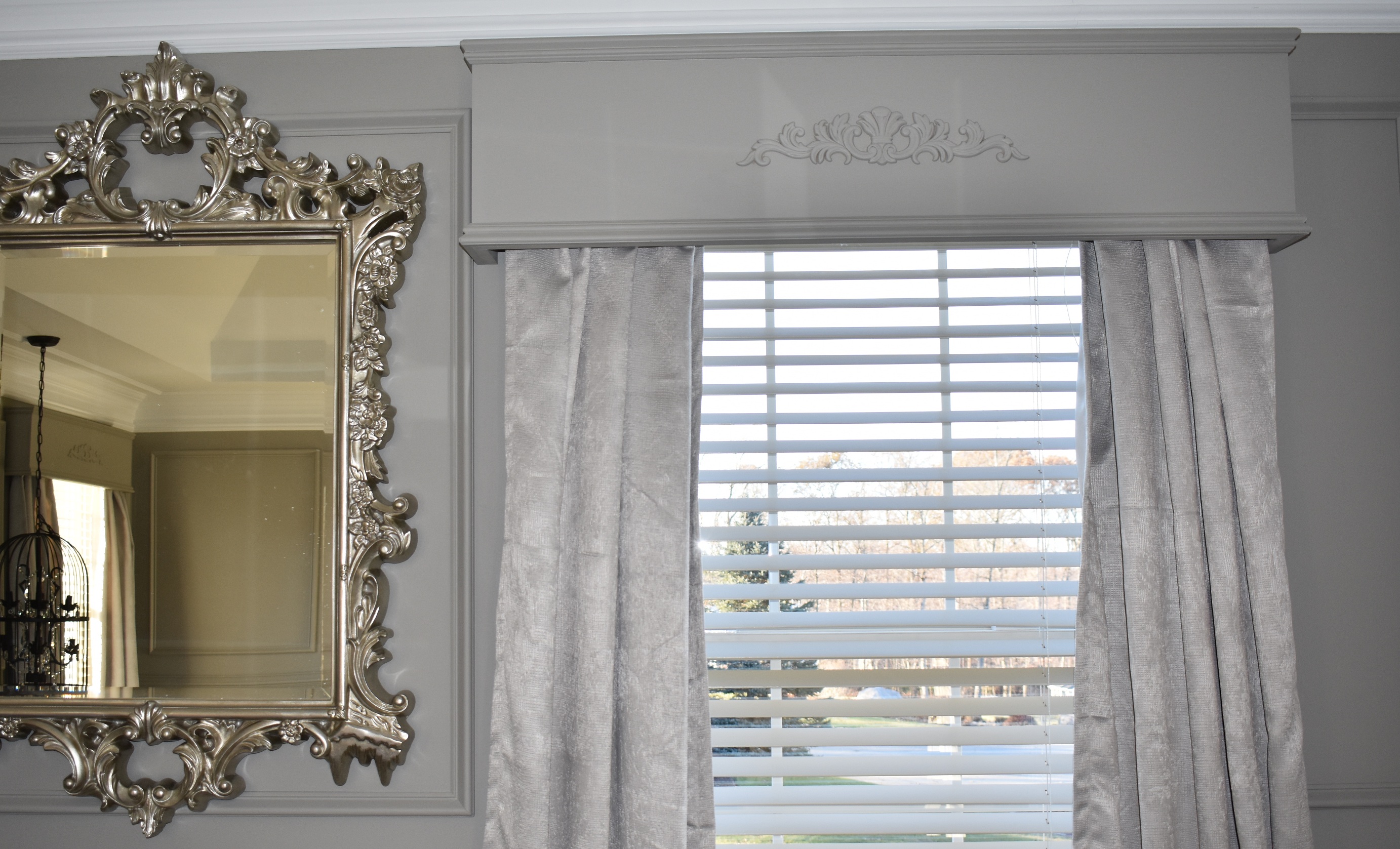 Do you ever go to a really good hotel and notice how nice the drapes are? I notice these kind of things all of the time but appreciate the budget doesn't always allow for 'R' rated, fully lined three finger custom drapes.
So I thought I would share with you an interior designer secret by turning some left over MDF, molding, paint and some off the shelf curtains (compliments of Home Goods) in to a boutique hotel window cornice.
Don't get me wrong – if you're looking for some luxury and added insulation or have rather unique shaped palladium window I can design something special to frame your windows perfectly.
Before I get in to this blog I want to give huge props to Sandra – aka Sawdust girl. I get a lot of inspiration from her web site blogs and you tube channel. The confidence I have gained from watching her instructional videos has resulted in a list of ideas for my clients projects.
I built the Window cornice' from left overs – with the exception of the appliques which I picked up for $7 from Lowes. It took me a day to knock these together but I took my time as I am not a professional carpenter. I built 3 of these cornice' in total for a master bedroom. Essentially they are a 3 sided box with a 4 x 2 support in the back. I am definitely going to do more of these but next time I will put a top or lid on the box which, in my mind, will help with insulation and losing warm air down the back of the curtains.
I used 'wardrobe poles' and brackets for hanging the curtains, you can buy these from the any hardware stores. Each cornice measures around 47 inches wide and the sides are about 5" deep from the wall. I may go a little deeper in future to allow for a plusher pleat and thicker drapes but for now this will do. I finished the edges of with some spare trim/molding I had kicking around in the garage. Caulk is your friend with all molding jobs and covers a multitude of imperfections. And then complete with 2 coats of Farrow & Ball 'Hardwick White'.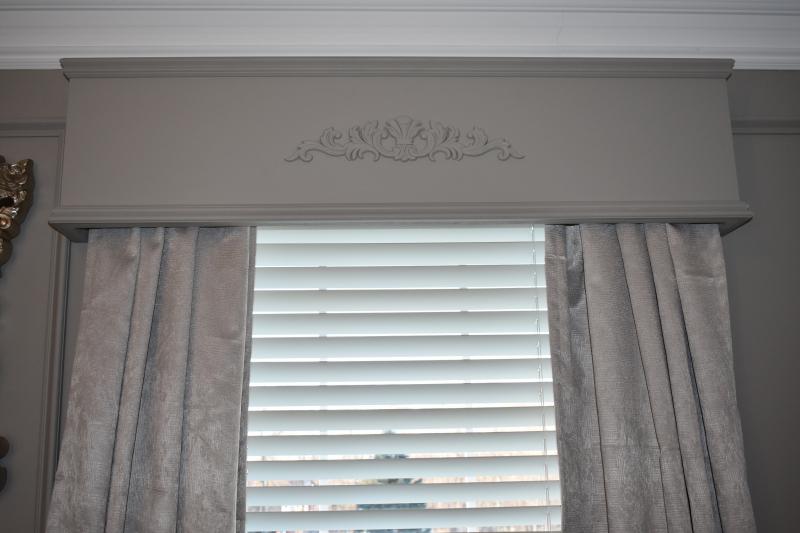 I love these cornice boxes – they give the room the illusion of extra height and drama. And the bonus is that they cover the tab tops or eyelets you typically get with off the shelf curtains. My client had these same curtains up beforehand but they are completely transformed with this simple, inexpensive addition!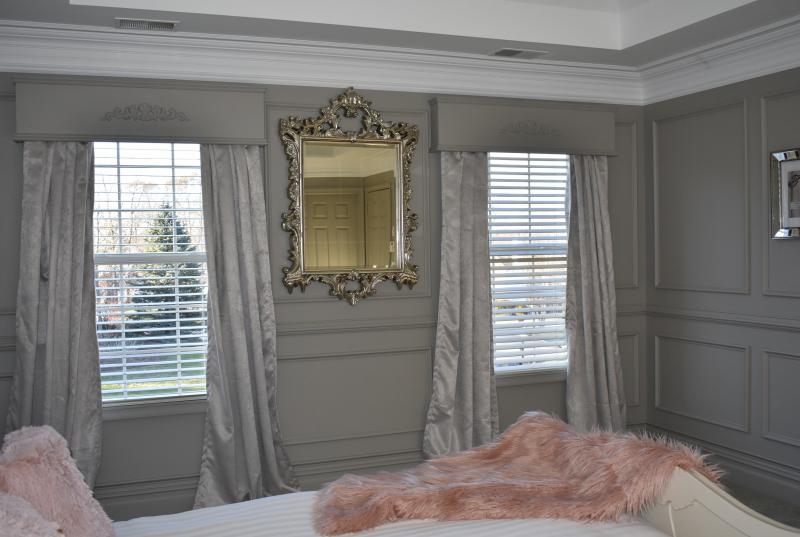 While I was knocking these up I had an amazing idea for a more extravagant valance in a future project Watch this space and I will show you how!
Till next time...
Nicola Jane
xxx