High Point Market Spring 2019
Upholstered Furniture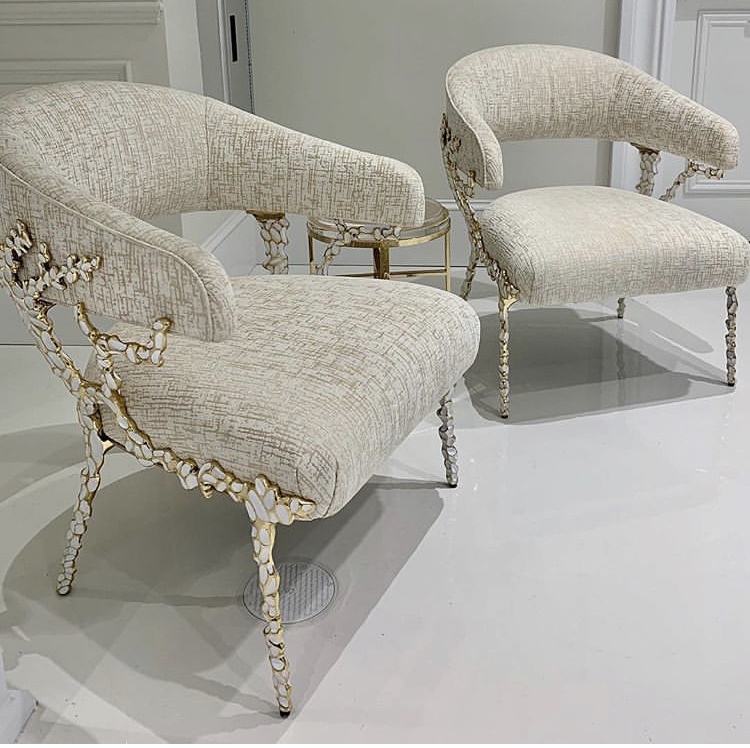 The Shaggy Leather Swivel Chair certainly captured my eyes and would make a statement piece in any room. I love this piece and it certainly got a lot of attention in High Point. The Ngala Trading Co. was launched in 2016 by founding partners Lawson Ricketts and Nick Geimer to promote African-designed and manufactured luxury lighting and curated home décor products. Having opened and run an interiors and home décor business in their adopted home of Johannesburg, South Africa, the duo was determined to bring their favorite products to America when they decided to return home after 10 years abroad.
Although no longer based in Africa, Lawson and Nick return at least four times a year to continue to build their relationship with suppliers.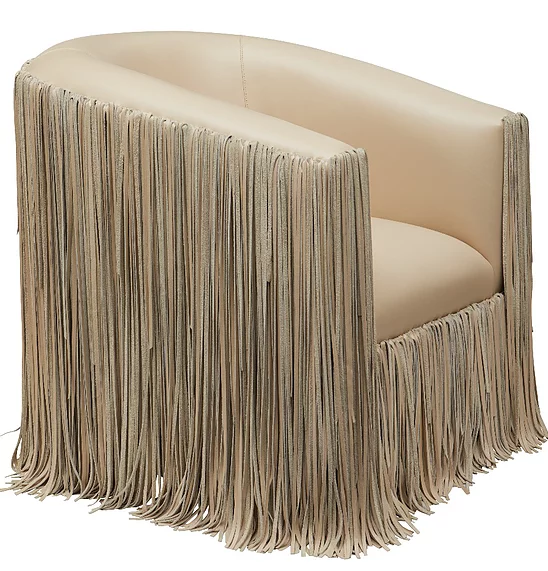 Jimmy Delaurentis
Jimmy Delaurentis is one of the most sought-after Interior Designers in the business so I was thrilled to see his collection at High Point. He effortlessly combines opulence and extravagance to create an eye pleasing esthetic. The colour palette is so rich and luxurious
The Gabriella is a beautiful royal blue sofa with brushed brass finishes and the citron coloured piping truly gives this sofa a polished looked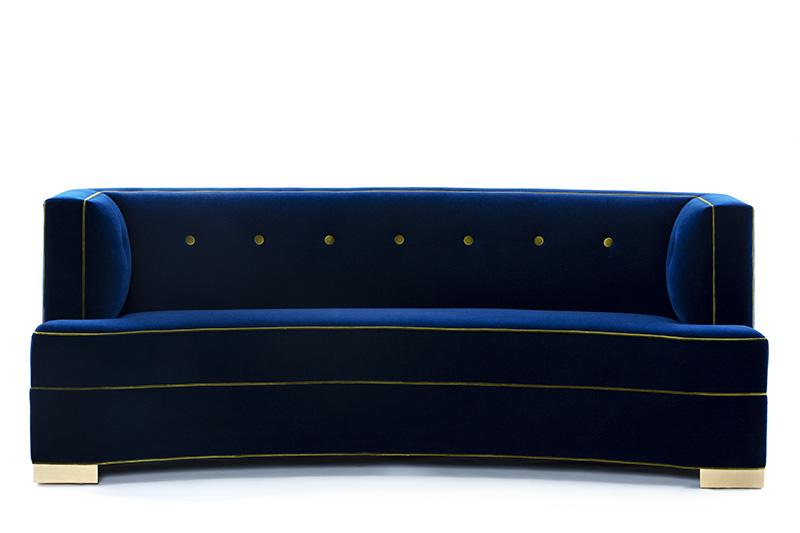 Caracole Home
Caracole create high style furniture filled with personality at exceptional value.
They use unique materials to create individual pieces rather than collections. Caracole is both Inspiring and sophisticated. The pieces at uniquely Whimsical right down to the product names. As I browsed the exhibition for the latest styles and trends I was stopped in my tracks when I saw the 'Glimmer of Hope' chair the intercut detail is very elegant and graceful.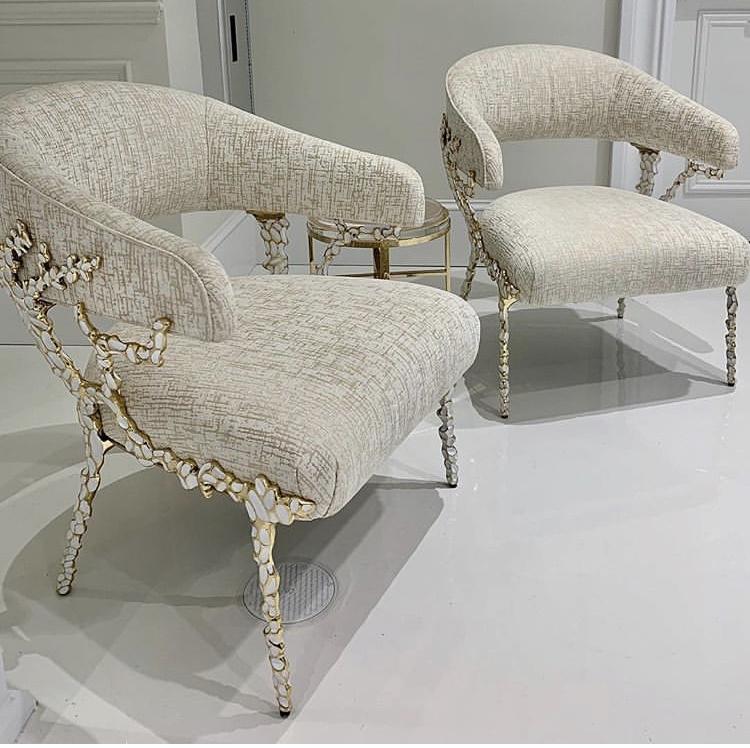 LEE's quality and craftsmanship has certainly drawn customers and designers for many years, they offer fantastic quality leather, machine washable slipcovers, a exclusive designer collections, outdoor furniture, and the naturalLEE line of products.
This Stylish chair certainly is a modern day version of the classic wingback chair. The Beautiful French seam on the seat, back cushion and wings is just so crisp looking. The chair has no legs only glides which is the piece de resistance for this chair and of course the Natural oak arms just completes this magnificent look.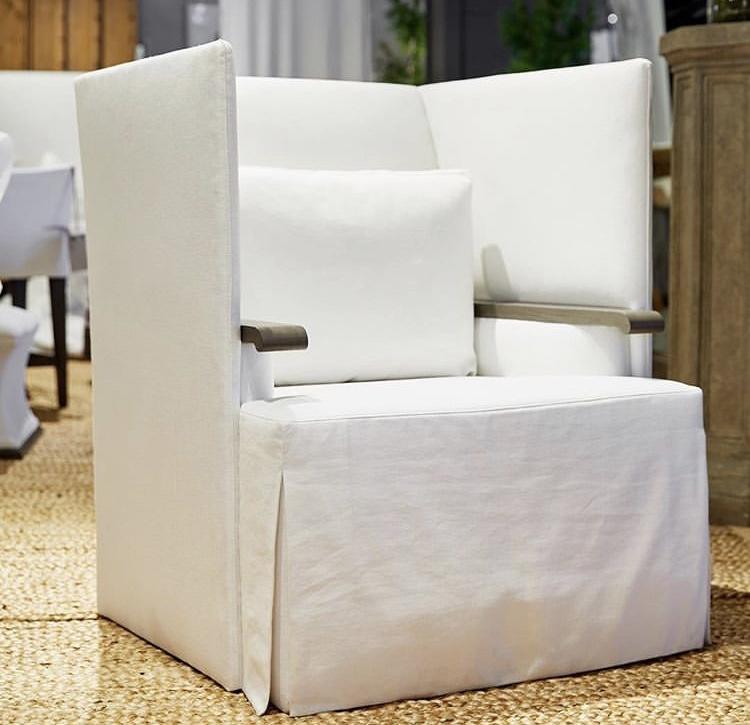 This spring 2019 in High Point I have seen so many unique upholstery pieces with great fabrics and many piece with exquisite detail.
Have a wonderful day and thank you for reading!
Nicola Jane xx