Farrow and Ball New Metallic Collection
Available at Nicola Jane Interiors located at The Shoppes at Lafayette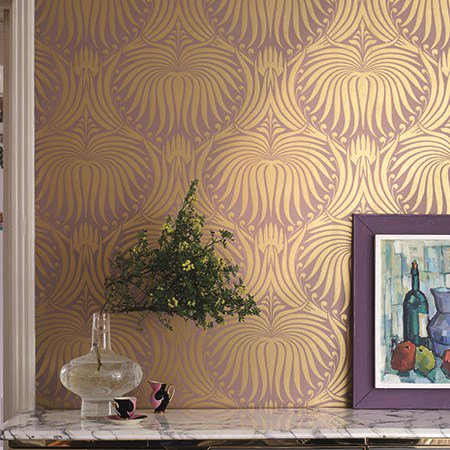 Farrow and Ball have launched a collection of 25 incredible metallic wallpapers in some of their finest designs and with a color palette of silvers, coppers and enriched golds this will certainly give any room a luxurious feel.
Farrow and Ball have brought 9 of the best loved designs to life layering their own richly pigmented paints from there new collection they launched last year. Using a few of our favorite colours, such as Sulking room pink in the Bamboo collection and De Nimes in the Gable, are very complimentary against the Gold and Silver
Take a look at our handpicked favorites:
Bamboo

This paper captures the spirit of Japanese woodblock prints with its lush botanical pattern, created using real Farrow & Ball paint and traditional printing methods for a tactile effect.

The new metallic collection, Bamboo's elegant tapered leaves and flourishing stems are reimagined in burnished gold and combined with new shades Sulking Room Pink and Paean Black, adding a touch of luxury and drama.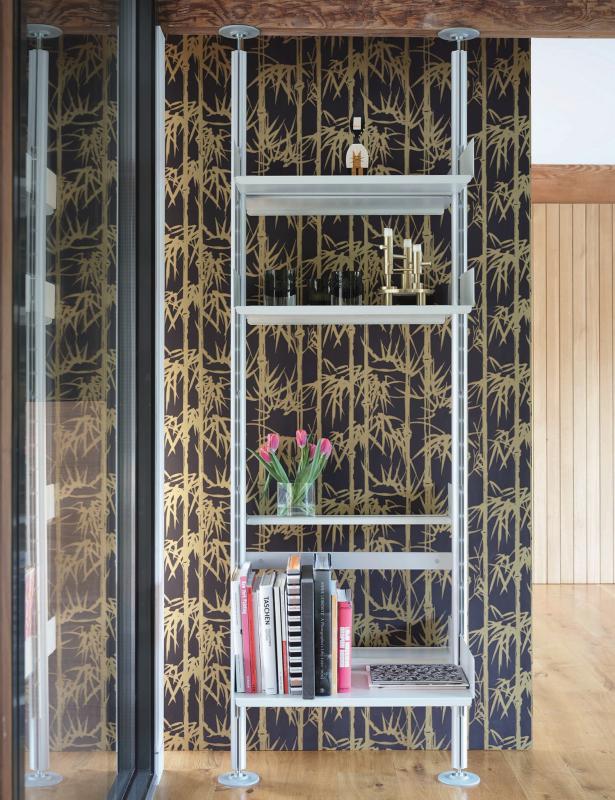 Lotus
The Art Nouveau inspired Lotus design brings a touch of 19th-century elegance to homes both traditional and contemporary. Each sweeping bloom is printed with real Farrow & Ball paint, creating tactility and a sense of movement.

Until now, the popular Lotus papers have always been printed with a flatbed block, which makes their addition to our metallic wallpaper collection extra special. To achieve a beautifully crisp finish on each of Lotus' sinuous curves, Farrow & Ball expert craftsmen have specially hand-engraved a new roller block to apply gold, silver, gilver (a mix of gold and silver) and copper paint to each roll.

Lotus offers the most diverse range of striking new colorways in this new collection, with a full range of shimmering metallic paints creating dramatic contrast with colours ranging from a dusky new blue De Nimes to an intense bespoke red, soft Jitney to smoky Mole's Breath.
Yukutori
Its elegantly simple design borrowed from a Japanese pen and ink drawing, Yukutori wallpaper creates a feeling of restfulness and contentment wherever it's used. It takes its name from the Japanese word for birds taking flight as a group. The metallic wallpaper collection, Yukutori's subtly shimmering flock dots sandy Jitney and inky Stiffkey Blue with hints of gold and copper, bringing a delicate glow to walls.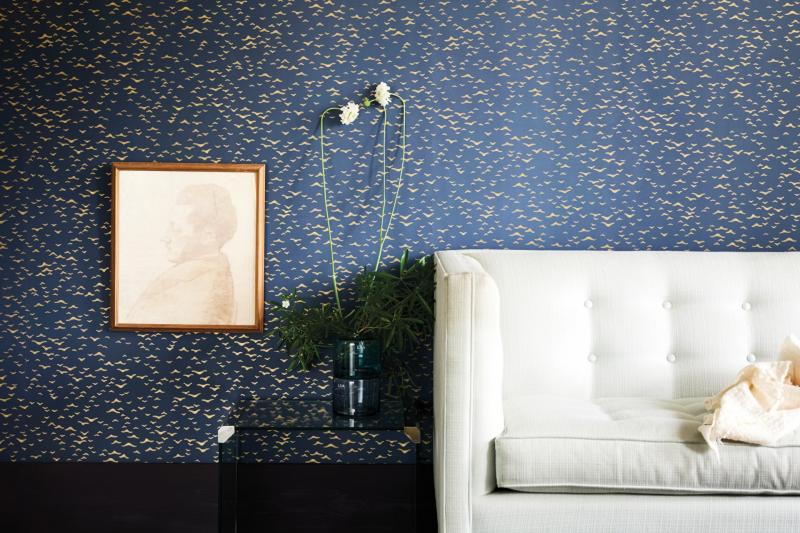 This fabulous new collection include: Tourbillon, Gable, Amime, Yukutori, Enigma, Ringwold.
Look Forward to hearing your favorites, Nicola Jane xx