Creative Christmas
Have a 'sparkling' Christmas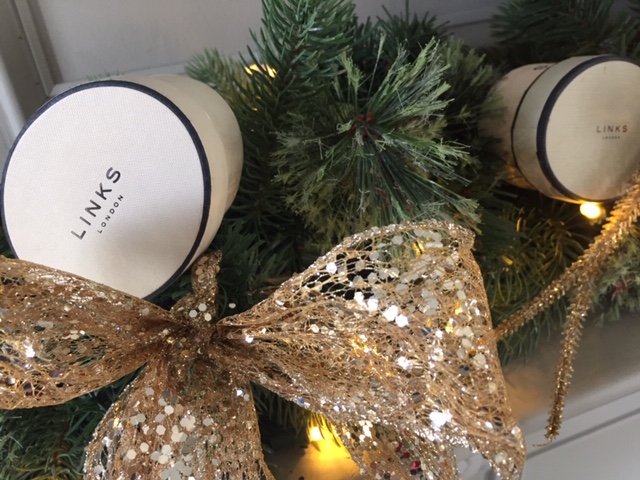 If you have a spare mantel or window you have been meaning to make a little festive then here is a quick trick on how to obtain that high end department store Christmas display feel and - at the same time drop a major hint to your partner on how they can play the perfect Santa Claus again this year.
I have a confession to make - in a 'package hoarder' and always have been. I think a well presented gift or wrapped present is most of the fun. We all loved unwrapping gifts as kids and the high end stores pay a premium for marketing around their bags and boxes because we secretly love the packaging as much as what waits inside.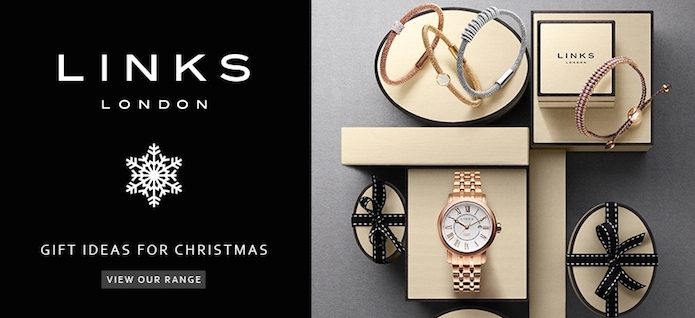 I have always loved keeping boxes from that special pair of designer shoes or that bag, complete with tissue paper and ribbon (nice touch Jo Malone). My brother bought me a Links of London charm bracelet for my birthday when I was younger and now it has become a custom for family to buy me new charms for significant events. When I had my second child I received a silver pram charm, when we moved to the USA I got an Empire State charm.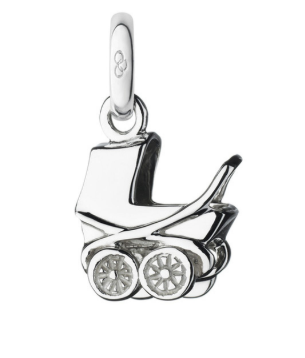 It's an inexpensive but thoughtful gift and I carry my milestone memories and endless talking points around on my wrist. The charms come in gorgeous little cream and black oval and square boxes fitted with a sumptuous black velvet bed for the charm to lie on inside. I keep them all! While they are luxurious they can become a 'Leaning tower' of clutter. That is until you get creative with your Christmas ideas.
This particular Christmas garland is in my bedroom. It's pretty simple as far as my Christmas addiction goes - some white lights (of course), one of two golden baubles and some left over gold sheer ribbon (what else - cheap and I can't get enough ribbon in my life). It's classy and I imagine sipping some fizz while getting ready for a Christmas cocktail party with friends - my quickly thrown together garland twinkling with that 5th Avenue feel in the background.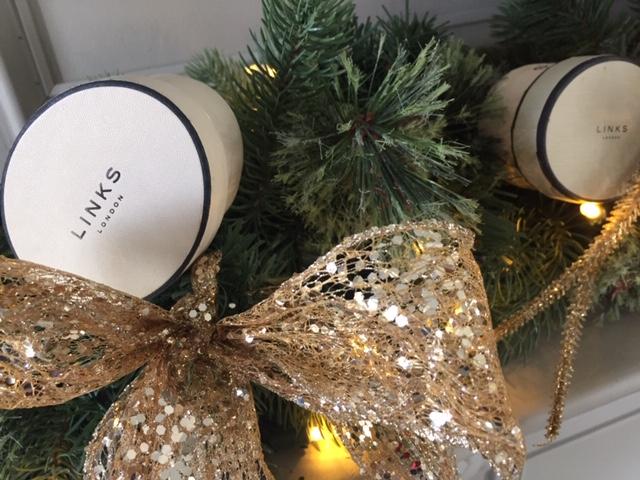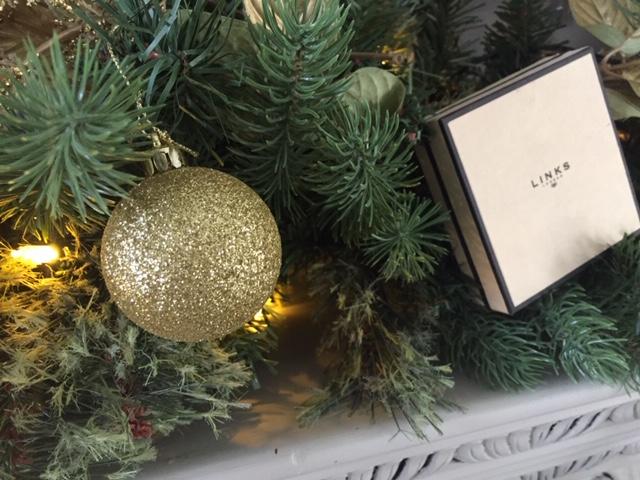 Season greetings
Nicola Jane xxxx