Creating an Herb Garden
Step by step guide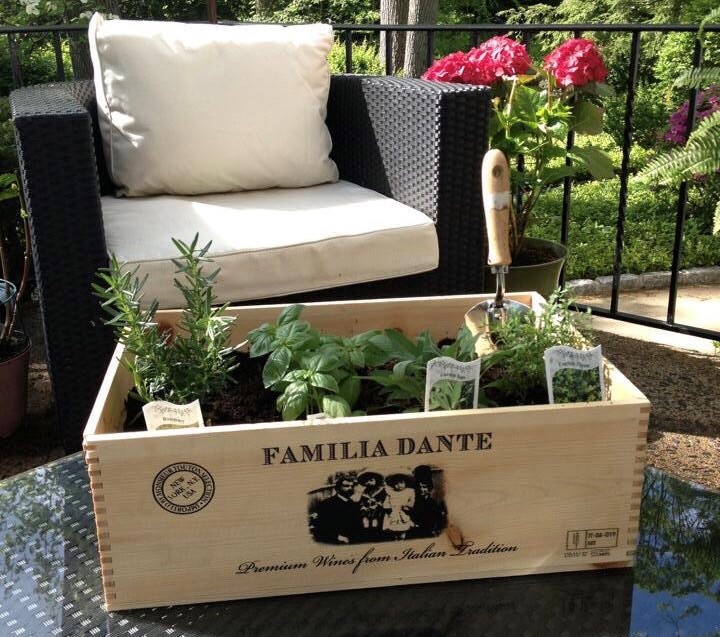 I enjoy having herbs in my garden but you may not have the space or time.
I found these boxes in my local wine store and they give them away for free, you just have to ask.
Filling the box with your favorite herbs and having indoors near the window sill or outdoors on your table, makes an ideal center piece.