Sparta is already renowned for its love of Christmas with seasonal shoppers bustling around the beautiful German Market and we are going to continue that tradition with a uniquely imported Christmas table range from Sophie Allport, England.
Sophie Allport is a quintessentially British brand famous for its fine bone china and kitchen fabrics. Their Holly and Berry and Night owl Christmas collection epitomizes 'spectacular seasonal table scape' and ties in perfectly with our brand and our theme at Nicola Jane Interiors.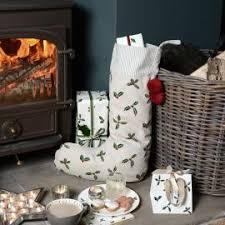 Dinner tables are usually set just before family and friends sit to eat but this is a missed opportunity. The table is an extension of your Christmas decor around the home and something I pride myself on creating several weeks before Christmas. This is not just a dinner table or a place setting - this is your 'Table-Scape' which plays center stage to hosting your most loved ones at this special time of year.
So start early – perhaps making it a tradition with your children to get them in the Christmas spirit!!
"Your 'scape' starts with a theme - perhaps a color or pattern" – reds and greens are an obvious choice, but I suggest picking a warm and sumptuous color that speaks to you… What color says Christmas more than any other? As long there is a base of green, perhaps some off cuts from your over sized Christmas tree, adorned with lights and add napkins, napkin rings and a table runner.
Last year I went with a green/blue tartan which conjures up visions of Scottish Castle banquets and a lone Highland Scottish piper playing in Hogmanay (Scots word for the last day of the year) And no table-scape is complete without a floral centerpiece - I get mine from Whisper and Brook (right next door to our studio at Lafayette Village).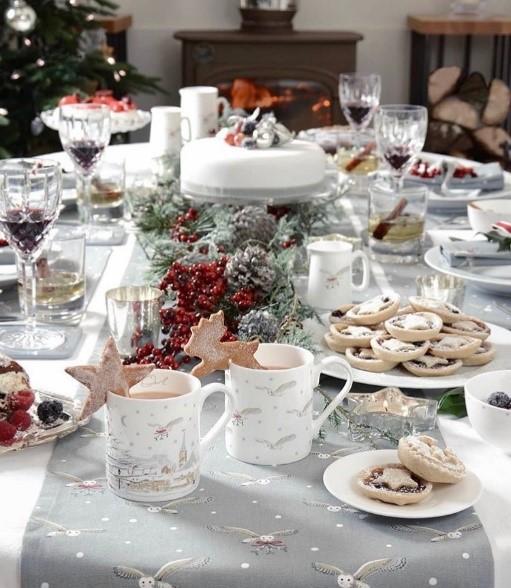 One whimsical tradition that I continue, is to dress each plate with its own Christmas Cracker. No English table is complete without it. I realize that they are considered by some to be a little 'kitsch' it adds an element of childhood magical wonderment and surprise. Even the grownups get involved by wearing the paper hats, or telling the bad Christmas jokes that are found inside…..and my children love them :-)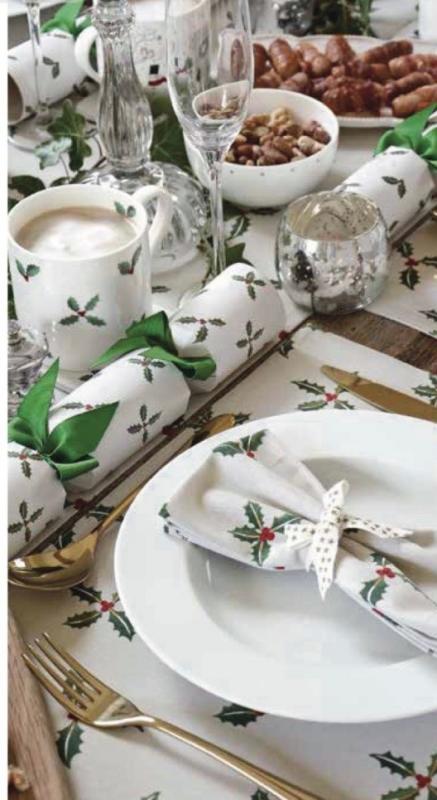 My love for Christmas comes from the fond memories I have growing up in Manchester, time with family and friends, the crazy hysteria but all too welcome festivity that breaks up the long English winter. Manchester has its own Christmas Market, so I was thrilled to find out that Sparta had its own when I moved to Sparta. I attend the Opening Night ever year and love meandering the boardwalk and browsing craft fare from local artisans looking for Design Inspiration for client projects.
We will be creating own take on Christmas in the Design Studio from 15th November inviting collaborators Stephanie and Jesse of Whisper and Brook Florists to create a Floral Centerpiece, complete with the Sophie Allport Christmas collection. To mark the start to the Christmas Season we are hosting an evening of mulled wine and homemade mince pies and to give you some tips on your own table scape on Saturday 24th November (4pm – 7pm) which will be "a great warm up to the Sparta German Market, the following weekend xxxx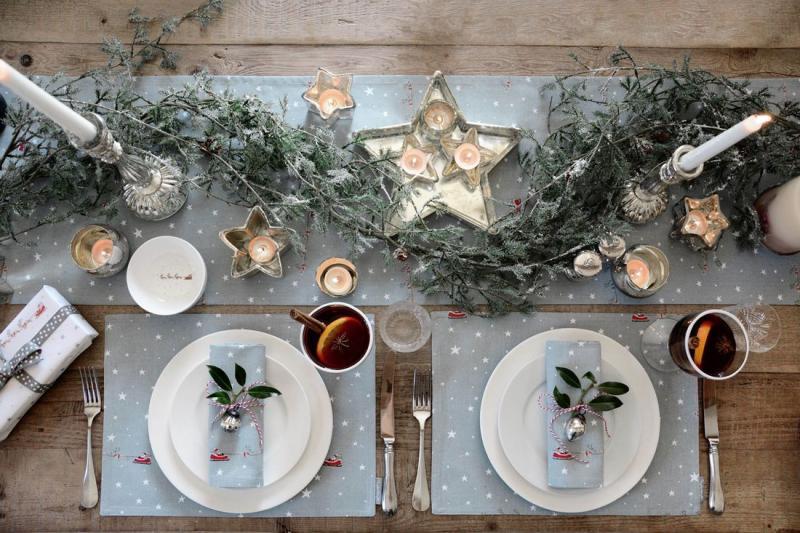 Nicola Callaghan is Creative Director at Nicola Jane Interiors – Interior Designer & Consultant | Fabrics | Wallpaper & Paint | All Things 'Home' For more seasonal and interior design inspiration follow The Nicola Jane Interiors blog (www.nicolajaneinteriors/blog) and Instagram (www.instagram.com/nicolajaneinteriors/)
For more information on Christmas events at the Shoppes at Lafayette (https://www.theshoppesatlafayette.com/events/)